According to the National Safety Council (NCS), the number of large trucks involved in fatal accidents increased by 43 percent from 2010 to 2019. The number of injuries related to truck crashes also rose during that period, with the majority of those injured being occupants of other vehicles. Often, the best path back to normal life after a crash with a large truck is filing a successful WV trucking accident claim.
The NCS statistics represent a terrible reality for those accident victims and their families, and the story is familiar to residents of the Mountain State who share the roads with big trucks every day. Trucking companies have insurance companies and legal teams to protect their interests, often at the expense of accident victims. With the help of WV trucking accident lawyers who are prepared to fight and know how to file a truck accident claim, trucking accident victims can get the compensation they deserve and need.
What to Expect When Filing a WV Trucking Accident Claim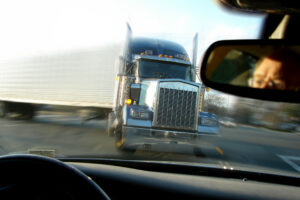 In the aftermath of a trucking accident, there are immediate steps to take before filing a WV trucking accident claim. A thorough medical exam immediately after the accident is essential to rule out serious injuries that may not have visible symptoms and to document all injuries resulting from the truck crash.
Establishing contact with the police should happen at the scene of the accident. Law enforcement will write an accident report evaluating which parties were involved and at fault. This information can be invaluable to your claim, establishing who was on the scene and the circumstances, such as weather and road conditions. This is also the time to get contact information from the truck driver and any witnesses.
How to File a Truck Accident Claim
After you have been impacted by a WV trucking accident, lawyers may contact you about your case. This is the time to contact experienced truck accident attorney Jason Harwood, whose knowledge of local courts and industries will be invaluable.
In support of your personal injury claim, your attorney will assist in gathering evidence about the crash. Medical records, police reports, and insurance policies will all be reviewed to assess the causes and consequences of your accident. Your attorney can also revisit the scene, possibly along with an expert on accident reconstruction, to determine who is liable in your WV trucking accident claim.
Who Is Liable in a WV Truck Accident?
Determining liability in a truck accident is both complicated and of utmost importance to your case. A successful truck accident claim depends on finding the truck driver, the trucking company, or both responsible for causing the wreck. Your attorney will investigate whether the driver was under the influence of any substances or was driving faster than the speed limit or breaking other laws and rules of the road.
Knowledgeable WV trucking accident lawyers will also investigate the trucking company's role in the crash. Negligent hiring refers to employing drivers with prior safety incidents or insufficient training and can lead directly to an accident. Other factors that can contribute are company vehicles not being properly maintained and improper cargo loading.
At times, a manufacturer or other third party may be liable in a trucking accident if they were negligent in providing goods or services that played a role in the cause of your accident. Government entities can also be held liable when roadways have not been properly maintained or their negligence otherwise played a role in a crash.
The Importance of WV Trucking Accident Lawyers
The consequences of a truck collision can last a lifetime. Trucking accident injuries are often serious and ongoing medical problems and doctor's visits are expensive. Your ability to work may also be seriously impacted. Filing a successful personal injury claim makes it possible to receive necessary treatments and relieve financial worry so you can return to living your life. Let Jason Harwood of Harwood Legal, PLLC help you file a WV trucking accident claim for the compensation you need to get back to normal after a truck crash. Call 304-752-5015 or complete this online contact form today to get experience on your side.