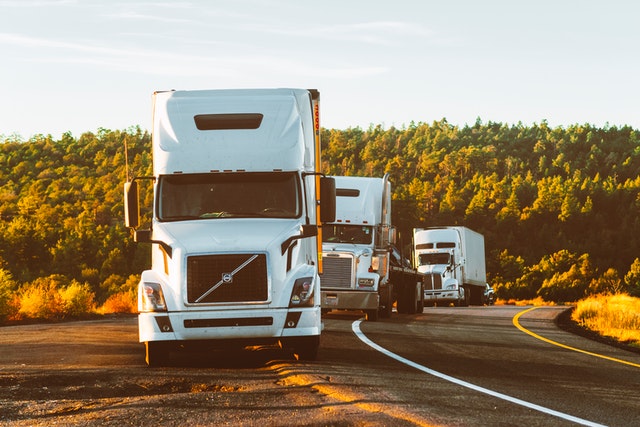 If you or a loved one have experienced the misfortune of an accident involving a large truck, you are all too aware of the damages and losses these events can cause. Crashes with large trucks often cause serious injury or even death, major property damage, and other long-term, life-changing harm. Additionally, trucking accident cases are generally more complex than a regular car-on-car incident. If you were involved in a coal truck accident or another large or commercial vehicle wreck in southern WV, Logan County truck accident lawyer Jason Harwood can help.
A Logan County Truck Accident Lawyer Should Be Involved as Soon as Possible
When you are recovering from a truck accident injury, caring for a loved one who was injured, or dealing with the loss of a loved one from a truck crash, you are in no position to deal with insurance companies and others involved in settling these claims. Trucking accident cases require quick action to preserve and gather evidence. These cases also require knowledge of the operating and other requirements for large truck drivers, companies, and related manufacturers.
If the incident occurred in or around Logan County, West Virginia (WV), you need a Logan truck accident attorney who has deep knowledge of the local area and its industries, the area's court systems, and related state and federal laws. Working with a qualified Logan County truck accident lawyer will help ensure that you and your family recover the full compensation to which you are entitled for your injuries and losses.
Truck Accident Injury Cases Are Often Severe
From 2015 and 2019, 203 people were killed in trucking accident cases in WV, according to the National Highway Traffic Safety Administration (NHTSA). That's an average of more than 40 people per year. Those who are fortunate enough to survive a collision with a large truck—a coal truck accident, for example—often sustain a serious or catastrophic injury or injuries.
Your truck accident injury or injuries, or those of your loved one, might include the following:
Broken bones;
Burns;
Head trauma and/or brain injury;
Internal injuries or organ damage;
Major lacerations and/or amputations;
Spinal cord injury and/or paralysis; or
Death.
Truck accident injury cases often involve complex medical issues. These injuries and the losses related to them impact the lives of victims for years to come, if not permanently. The parties responsible for your truck accident injury will likely try to settle your claim quickly and for as little as possible. When the complexity of your medical concerns and the extent of your losses are not fully addressed, financial hardship can be the next tragedy to strike.
As a Logan truck accident attorney, Jason Harwood knows how to gather, manage, and present the medical information in your case to convey the full burden you are facing now and in the future and ensure that the compensation you receive will meet your ongoing needs and those of your family.
Common Causes of Trucking Accident Cases
Trucking accident cases are often the result of driver error or inattention. Sometimes, the trucking company or a manufacturer of parts or equipment is also at fault due to negligence or other wrongdoing of some kind. It is important to determine the cause or causes of an accident so the appropriate party or parties can be held responsible.
According to the NHTSA, these are some of the common causes of truck accidents:
Speeding;
Distracted driving (including eating, cell phone use, and general inattention);
Failure to yield right-of-way;
Impairment (including fatigue, alcohol, and illness);
Careless or reckless driving;
Failure to stay in lane or improper lane change;
Obscured vision;
Failure to obey traffic signs or laws;
Tailgating;
Negligence;
Failure to adapt to adverse road conditions;
Operating without required equipment;
Noncompliance with regulations;
Manufacturer error;
Over- or improper loading;
Driver inexperience;
Passing where prohibited or when road conditions are hazardous; and
Improper or early entrance onto or exit off of a roadway.
Your Logan truck accident attorney from Harwood Legal, PLLC knows how to assess trucking accident cases to determine cause and assign fault for the accident and your injuries. You must contact a lawyer as soon as possible so evidence can be gathered while it is still available.
Why You Should Contact Logan County Truck Accident Lawyer Jason Harwood
When someone else is at fault, truck accident injury victims—or their families in cases of serious injury or death—may be entitled to damages for their injuries and losses, including medical costs, loss of ability to work, lost wages, property damages, and pain and suffering.
But these payments are not guaranteed. To secure the compensation you need, an experienced attorney who cares about your personal outcomes is required. Logan County truck accident lawyer Jason Harwood of Harwood Legal, PLLC will evaluate your case, dig in to the evidence, and fight for the compensation you deserve. Schedule a consultation by calling Jason at 304-752-5015 or completing his online contact form now.