Contact Us
Are you struggling after having been injured in an auto accident? Are you facing a divorce or custody battle? Do you need legal advice for a personal injury, wrongful death, or criminal case? Your local hometown attorney in Southern WV, Jason Harwood, is ready to stand with you. Jason combines years of experience as a family court judge and prosecuting attorney with a strong personal desire to help families in Southern WV and the surrounding areas.
A Hometown Attorney in Southern WV with a Heart for His Community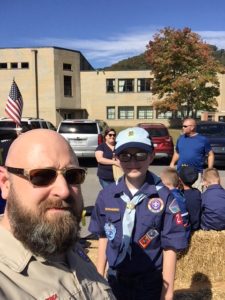 Born and raised in Logan County, Jason knows the needs and challenges that Southern WV families face. Over the years, he has built his practice around the issues and struggles that most affect his friends and neighbors. He uses his experience and skill as a lawyer to give back to the community he calls home.
Contact the WV Hometown Attorney You Can Trust
If you're looking for a hometown attorney in Southern WV that you can trust, contact Jason Harwood of Harwood Legal today. Reach out by phone or fill out the online form. Harwood Legal serves clients throughout Boone, Lincoln, Logan, Mingo, Wyoming, and surrounding counties.  
1103 George Kostas Drive
Suite 250
Logan, WV 25601
Phone: (304) 752-5015