West Virginia (WV) is the second-largest coal-producing state in the US, producing 13 percent of all coal. Currently, more than 11,000 West Virginians are employed in the coal industry. With so much coal being produced, there are plenty of coal trucks on the roads in WV. Unfortunately, there are also numerous injuries in WV coal truck accidents every year. These accidents can wreak devastation on drivers, passengers, and their families.
What Victims Suffering Injuries in WV Coal Truck Accidents Should Know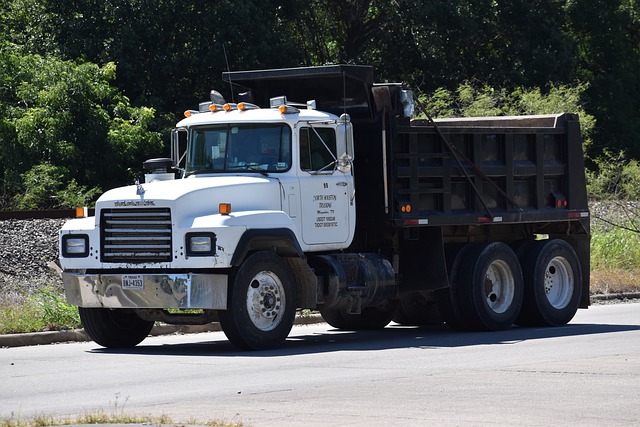 West Virginia state law and federal law regulate commercial coal trucking and require coal mining companies to follow strict requirements. For example, coal trucks must be frequently inspected and adequately maintained. Additionally, drivers must meet certain training requirements pursuant to WV Code R. § 150-27-10, and they are limited in the number of hours they may be on the road each day.
Even when all regulations are followed, accidents can occur, causing injuries and sometimes fatalities. And when laws are not followed, accidents are more likely and, often, could have been avoided.
Coal mining companies and coal truck owners must maintain liability insurance for damages caused by an accident. However, the insurance companies usually focus on defending a claim and reducing the amount of compensation an injured party receives.
If you've been injured in a coal trucking accident in the Mountain State, a WV coal trucking accident lawyer can help you fight for the compensation you deserve.
Talk to a WV Coal Trucking Accident Lawyer
The attorneys representing the coal truck owner and insurance company specialize in defending lawsuits brought by injured parties. Therefore, you will need an experienced attorney to advise you on how to pursue your claim and explain the damages recoverable in a WV coal truck accident claim.
To recover damages, you have to prove your case against the coal truck owner and their insurance company. To do so, you will need to provide evidence of your injuries and any evidence you have to show the fault of the driver, truck owner, or other responsible party . It may be necessary to consult with an accident reconstruction specialist and medical experts to establish fault and the extent of your injuries.
Experienced WV coal truck accident lawyers can determine the needs of your specific case properly and have the experience and resources to pursue your case aggressively.
Gathering Evidence of Injuries in WV Coal Truck Accidents
Accidents involving coal trucks in West Virginia often occur on winding and narrow mountain roads with little or no shoulder. Sometimes a coal truck is overloaded, or its driver may be sleep-deprived. Whatever the particular circumstances are in an accident, it is essential to document and preserve as many of the details as possible for use at trial.
If you can do so, take photographs and write down the details of the accident while they are still fresh in your mind. Include any statements made by the driver of the coal truck or witnesses, including their names and contact information.
An experienced coal truck accident attorney will have the resources to gather all the evidence about the accident to present the strongest case possible. In addition, your attorney will conduct a thorough investigation to review the truck's maintenance records, whether the truck was overloaded or improperly loaded, information about the driver's condition and driving record, and more.
What Are the Damages Recoverable for Injuries in WV Coal Truck Accidents?
The injuries sustained in a coal truck accident can be devastating. However, the type and extent of injuries sustained will differ depending on the fact of the case.
An experienced attorney who has investigated the facts in your case can tell you the damages recoverable in a WV coal truck accident claim like yours. Some types of compensation that may be recoverable as damages include the following:
Medical expenses;
Lost wages;
Lost earning capacity;
Damage to your vehicle;
Emotional distress;
Loss of companionship;
Loss of enjoyment of life; and
Pain and suffering.
In rare circumstances, West Virginia law permits additional compensation known as punitive damages. Punitive damages are only awarded in cases of egregious conduct by the defendant, such as drunk driving accidents, hit and run, or other extreme behavior by the truck driver or owner. To find out more about how to recover damages from a coal trucking accident in WV, contact an experienced WV coal trucking accident lawyer. West Virginia native and lifelong resident attorney Jason Harwood of Harwood Legal, PLLC can answer all your questions about compensation for injuries in WV coal truck accidents like yours. To learn more about how he can help, reach out to Jason today by calling 304-752-5015 or complete his online contact form.