Filing for bankruptcy in West Virginia (WV) doesn't mean that you have to give up all of your property or assets. Although bankruptcy and the related processes are governed by federal law and processed in federal courts, WV has chosen to establish its own rules for the property and assets that a filer can keep. These WV bankruptcy exemptions can help those going through the bankruptcy process in WV emerge with less or no debt while keeping some of the things they have worked hard to obtain.
What Can You Keep under WV Bankruptcy Exemptions
No one wants to be in a situation that requires filing for bankruptcy, but when you find yourself considering the option, it is important to realize that bankruptcy is simply a legal process that allows you to eliminate or reorganize your debt and pave a path for a better financial future. In West Virginia, the beneficial effects of bankruptcy in WV can be achieved while maintaining some interest in your home, vehicle, personal property, and accounts.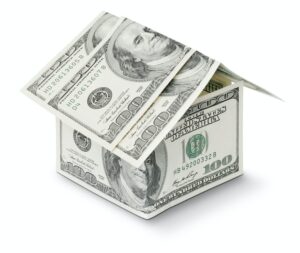 Because it would be unfair to allow people to eliminate all of their debts while keeping an excess of valuable property and assets, there are limits on WV bankruptcy exemptions. However, for those under the jurisdiction of the United States Bankruptcy Court in the Southern District of West Virginia, a southern WV bankruptcy lawyer can offer the legal counsel and representation needed to limit the effects of bankruptcy in WV on your personal property.
Federal and WV Bankruptcy Laws, Process, and Effects
Before you are permitted to file for bankruptcy, federal law requires that you complete pre-bankruptcy credit counseling with an approved agency or provider. The process for bankruptcy cases is determined by the federal Bankruptcy Code, the Federal Rules of Bankruptcy Procedure, and the rules of the local bankruptcy court.
The effects of bankruptcy in WV vary depending upon the type of bankruptcy for which you file. Chapter 7 and Chapter 13 are the common forms that are filed by individuals and married couples. Chapter 7 bankruptcy results in an immediate discharge of eligible debts, but the property and assets you may keep are more limited. In a Chapter 13 bankruptcy filing, debts are scheduled to be paid over time and the filer may be able to keep more real and personal property.
What Are the WV Bankruptcy Exemptions?
Bankruptcy exemptions are set by state law, and the available bankruptcy exemptions in WV are outlined in WV Code § 38-10-4. These exemptions were updated in 2021, increasing the value of interest in some properties that may be retained.
The current WV bankruptcy exemptions (property a person or married couple filing for bankruptcy may keep) include the following:
Up to $35,000 of interest in a residential property where you or your dependent lives;
Up to $7,500 of interest in one vehicle;
Personal property, including furniture, household goods, clothing, and more, with a limit of $400 in value per item and $8,000 total;
Personal or family jewelry, with a limit of $1,000 in value;
Up to $800 worth of miscellaneous property, plus any unused value remaining from the residential property allowance;
Tools used in the course of your occupation, with a limit of $1,500 in value;
Some life insurance contracts;
Prescribed health aids;
Your right to certain benefits payments like social security, unemployment, veteran's benefits, disability, and limited amounts of alimony or other support;
Your right to some payments from an employer or former employer, such as pension payments;
Your right to some payments that serve as compensation for a loss or injury, such as payments from a wrongful death or personal injury claim; and
Your rights to funds included in a prepaid tuition plan or savings plan trust fund.
Why Do You Need a Southern WV Bankruptcy Lawyer?
The manner in which your bankruptcy filing and request for WV bankruptcy exemptions are structured will impact what personal property and assets you are able to keep and what is included in the estate to be sold and the proceeds paid to your debtors. A southern WV bankruptcy lawyer like Jason Harwood at Harwood Legal PLLC can take the burden of managing the bankruptcy process in WV off your shoulders and help you secure the best outcome to move forward. Reach out to Jason today by calling 304-752-5015 or by completing this online contact form.