Filing for bankruptcy relief can be a great first step toward better financial health. But before you take that step, you should understand how bankruptcy can affect you and your assets. In a chapter 7 bankruptcy, the debts are paid by liquidating (selling) your assets. But each state has different laws on which assets are protected from liquidation, making the effects of bankruptcy in WV likely different than in another state.
Jason Harwood of Harwood Legal, PLLC helps clients understand their bankruptcy options and how it affects their assets.
Understanding the Process and the Effects of Bankruptcy in WV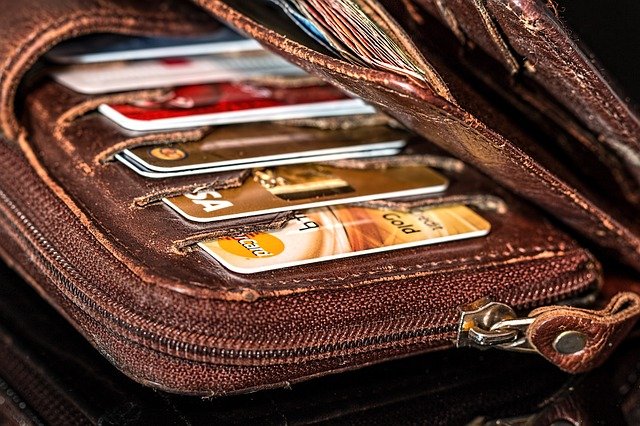 The protection from creditors provided by filing bankruptcy offers much needed relief from the weight of bills you cannot afford to pay. Your credit report may take a hit temporarily, but carrying more debt than you can afford to pay is also harmful. Below is a summary of chapter 7 bankruptcy in WV. Consulting with a WV bankruptcy lawyer is also very important to help you understand the process and the effects of bankruptcy in WV.
Chapter 7 Bankruptcy in WV
In order to file a chapter 7 bankruptcy, a debtor must take a means test to show a lack of sufficient disposable income to repay accrued debts. Because of the use of the means test, chapter 7 is generally not an option for individuals with significant assets.
Once a debtor has qualified for chapter 7 relief, the bankruptcy court appoints a trustee to sell a debtor's assets to pay creditors a portion of what is owed to them. Creditors can also try to have certain debts not discharged or ask the court for relief from the automatic stay that prevents them from collecting any debt during the bankruptcy. The effects of bankruptcy in WV not being discharged means that a debtor is still responsible for his or her debts.
A bankruptcy discharge occurs near the end of a bankruptcy case and is the court order that officially wipes out the listed debts. In a chapter 7 bankruptcy in WV, debts will most likely be discharged four months to six months after the debtor filed for bankruptcy.
Once a debtor has been discharged, creditors can no longer try to collect those debts from the debtor. The bankruptcy case ends when the bankruptcy court issues its final decree.
Debts that Cannot Be Discharged in a Chapter 7 Bankruptcy
Most debts discharged in a chapter 7 bankruptcy are unsecured debt, meaning debt that is not tied to collateral—like a house or car. Common examples of unsecured debt include medical and credit card bills. However, some debts are not dischargeable in a chapter 7 bankruptcy proceeding. These include things like the following:
Alimony;
Child support;
Tax liens, depending on how old they are;
Debts for willful and malicious injury to a person or property;
Debts for injury or death caused by debtor driving while intoxicated; and
Any debts not listed when the debtor filed for bankruptcy.
WV Bankruptcy Exemptions
Although bankruptcy is generally governed by federal law, in West Virginia, a debtor cannot use federal bankruptcy exemptions, only state bankruptcy exemptions. WV bankruptcy exemptions determine how much property you can keep and minimize what you have to pay creditors.
In West Virginia, the assets that are exempt from sale to repay creditors include items like these:
Home equity in the debtor's residence (up to $25,000 for a single filer or $50,000 for married debtors);
Equity in a motor vehicle (up to $2,400);
Clothing;
Pensions and Social Security benefits
Tools used in the debtor's profession (up to $1,500);
Jewelry (up to $1,000); and
Health aids prescribed by a professional.
However, if you have a second home, a second car, a boat, collections, those items as well as bank accounts can be sold to replay your creditors.
An experienced WV bankruptcy attorney can look at your assets and help figure out what is likely to be sold to pay off debts and which assets are at least partially protected by WV bankruptcy exemption laws.
The Effects of Bankruptcy in WV: What Happens after a Bankruptcy Discharge?
Once there is a bankruptcy discharge, creditors cannot come after the debtor for any of the debts that have been discharged. This should be a big relief for a debtor and hopefully help the debtor become financially solvent and begin to rebuild his or her credit.
Your credit may initially take a hit when you file bankruptcy, but it was likely already weak if you were carrying more debt than you could afford to pay. Still, many who manage their finances carefully following bankruptcy and take care not to grow their debt again find that their credit scores show recovery after as little as one year. Moreover, the discharge frees up disposable income, allowing you to live and pay your expenses more comfortably. If you would like to know more about the effects of bankruptcy in WV, Jason Harwood is a WV bankruptcy attorney, who can help WV residents figure out the complexities of bankruptcy in West Virginia and put you on the road to solvency. Contact Jason by calling 304-752-5015 or by completing the firm's contact form.