Riding a motorcycle is a great way to catch some air, but catching air in a West Virginia motorcycle accident is a horrible experience. Injuries sustained in an accident can require expensive medical treatments and result in time off work or lasting complications that affect your daily life. If your accident was the result of someone else's negligence, you can file a claim for compensation from the party at fault or that party's insurer.
Legal guidance from an experienced motorcycle accident attorney in Logan, WV like Jason Harwood can make all the difference when you're fighting for compensation in a motorcycle accident claim.
What the West Virginia Motorcycle Accident Data Says—That Motorcycle Accidents Keep Happening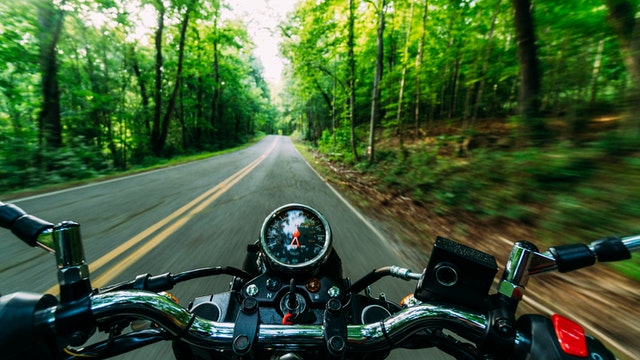 Each year, the WV Division of Motor Vehicles (DMV) collects data about each accident within the state. In its 2020 West Virginia Governor's Highway Safety Program (GHSP) annual report, the DMV found a total of 260 fatal accidents and 906 serious traffic injuries.
The GHSP has worked hard to help maintain or reduce these numbers each year, but auto and motorcycle accidents continue to occur, some of them resulting in serious injuries or fatalities. Receiving compensation for a serious motorcycle injury requires the rider and the rider's loved ones to argue a strong case for recovery, often with the help of motorcycle safety attorneys in Logan, WV.
Throughout West Virginia, both young riders and seasoned riders, despite their skill level, are at risk of suffering motorcycle accidents. If you've been injured in such an accident anywhere in the state, Harwood Legal PLLC can help you pursue a motorcycle accident claim.
Avoiding an Accident Is the Best Option—But It's Often Out of Your Control
Riding safely and enjoying your motorbike can be done at the same time when you do your part, but you can't control how other people drive or road conditions. The best way to avoid an accident or injury is to drive safely and use all recommended safety equipment. However, if you have a motorcycle accident despite your precautions, you may be able to take legal action to recover different types of compensation for a motorcycle accident in West Virginia, including:
Medical expenses for your injuries;
Lost wages due to your injuries or medical treatment;
Property damage to your motorcycle;
Temporary or permanent disability; or
Pain and suffering.
Common Causes of a West Virginia Motorcycle Accident
Motorcycle accidents can be triggered by some common causes, such as when the motorcyclist is faced with:
Drunk or drug-impaired drivers;
Speeding vehicles;
Distracted driving; and
Poorly maintained roads.
The facts of each case determine the cause of the accident and who the responsible party is. For example, if a city road was not properly maintained and you couldn't avoid the danger presented, the municipality may be the responsible party to pursue for compensation.
In another example, a driver on the phone poses a danger to motorcycle riders nearby. If that driver's distraction resulted in your accident, you can fight to hold that driver financially responsible for your injuries and other losses.
Regardless of the cause of the accident, hiring a Logan motorcycle personal injury attorney like Jason Harwood can make a big difference in your chance of recovering compensation and avoiding less-than-fair compensation.
How Logan Motorcycle Personal Injury Attorney Jason Harwood Can Help
If a motorcycle accident resulted in serious injuries or death, Jason Harwood at Harwood Legal PLLC has the knowledge, experience, and skill to help you fight for compensation. From mindfulness of the statute of limitations (the deadline for filing your claim against the negligent party) to gathering evidence to establish the identity of the party at fault for your West Virginia motorcycle accident, Logan motorcycle personal injury lawyer Jason Harwood puts all the tools in his arsenal to work for you. Contact Harwood Legal PLLC today at (304) 752-5015 or visit the contact page to get started or to ask more about how we can help.