Living in a small community like ours here in Logan County, West Virginia, we understand the value of hunting, fishing, and enjoying the life that these mountains have to offer. We enjoy the benefits that our mountains, rivers, and forests provide for us.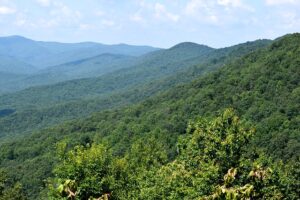 But in these quiet hills and hollows, life can sometimes be disrupted by problems and even tragedy. No one is protected from the misdeeds or negligence committed by others regardless of where we live. Sometimes we may have to face legal challenges–things like personal injuries, losing a family member prematurely, or even criminal accusations. That's the way of the world, even in Logan County. Working with a local, Logan County, WV lawyer is key when it comes to making sure your interests are properly represented in Southern WV.
Why Is a Logan County WV Lawyer Better?
Any lawyer should be familiar with the law. Federal, state, local, and case law, and research pertaining to each is something that is learned in law school and proven over the course of a law career. You can be represented by any big city attorney at a large law firm, but legal representation goes beyond just having legal knowledge on your side. It's important to have someone who not only knows the law, but is familiar with the community.
A local attorney not only knows the law; he also knows the local community. An attorney who was born and raised locally knows the local legal environment and has lived his life among the mountains, forests, rivers, and the people in Southern West Virginia. He knows the roads like the back of his hand. He does business with the same local businesses as you. He is your neighbor who participates in community gatherings and events, and he shares your values.
As a homegrown local attorney, Jason Harwood has experienced all these mountains have to offer, hunting, fishing, and spending time with his family right here in Logan County. Jason has years of career experience, and he knows the law from many angles as a criminal defense attorney, a prosecutor, and a family court judge. He knows the people in the local legal system, including judges and other personnel at the Logan County Courthouse.
Jason is the Logan County, WV lawyer best suited to represent you in your personal injury, car accident, or criminal legal matters. Contact him today using this form, or call 304-752-5015, to ensure that you have a legal partner on your side.