Facing a divorce can be overwhelming and stressful. While dealing with the emotional fallout, there are also many financial and other practical considerations. Changes in residence and the division of assets can impact both partners, sometimes leading to financial hardship. Legal guidance during this process can ensure you are treated fairly and get the outcome you desire. WV alimony lawyer Jason Harwood has the experience to navigate the divorce process and make sure a fair spousal support agreement is reached.
WV Alimony Lawyer Knows Mountain State Divorce Law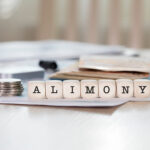 The first step of obtaining a divorce in West Virginia (WV), once you have met with a WV spousal support attorney, is to file a petition for divorce. WV Code §§ 48-5-201 to 48-5-209 lists nine circumstances as grounds to petition for divorce in the state. Listed briefly, they are irreconcilable differences, voluntary separation, cruel or inhumane treatment, adultery, conviction of crime, permanent and incurable insanity, habitual drunkenness or drug addiction, desertion, and abuse or neglect of a child. Your southern WV alimony attorney will assess the circumstances and determine whether grounds for divorce are present and how to best proceed.
Once a petition is filed with the courts, the other party has the right to offer a response or defense. When this process is complete, a temporary order of divorce can be granted by the court. This order details the rights and obligations of each person during the divorce process and can include who lives in the marital home, spousal support (alimony), child support, and other financial responsibilities.
Does WV Require Alimony Payments?
Once the Temporary Order of Divorce is in place, the process of discovery begins. You and your WV spousal support attorney will work together to gather and prepare all financial and legal documentation needed to determine child support or alimony. At this time, the parties may participate in mediation to resolve issues instead of airing them in court. After mediation, any remaining disagreements will be settled at the final divorce hearing, including the details of ordered spousal support.
The State of West Virginia uses the following guidelines to determine both the amount and duration of spousal support:
Marriage duration;
Ages and health of each spouse;
Income of each spouse;
Earning ability of each spouse;
Standard of living experienced during the marriage;
Property being awarded during the process;
Financial needs of each party; and
Marital misconduct.
Be prepared for this process with the help of a southern WV alimony attorney who understands West Virginia divorce law and will fight to protect your interests.
Southern WV Alimony Lawyer Explains Types of Spousal Support
There are three types of spousal support granted in West Virginia. Permanent support continues for as long as the spouse lives and doesn't remarry. Temporary (pendente lite) support refers to short-term alimony and is usually granted during the divorce proceedings to help the recipient pay for living expenses. Gross support is one or more lump-sum payments, instead of paying in installments over time.
If spousal support is ordered through the courts and not paid as instructed, there can be consequences. A judge may order that the spousal support maintenance payments are deducted from the payor's salary. Failure to comply with a spousal support order is considered contempt of court and may result in charges being brought against the party who is in arrears, or behind in payments.
A WV Alimony Lawyer to Get the Spousal Support You Deserve
A divorce can be complicated and devastating mentally, emotionally, and financially. Contact WV alimony lawyer Jason Harwood for guidance through the entire process until the final divorce order and after, if needed. Harwood Legal, PLLC has experience in all aspects of southern WV family law and will help you negotiate an agreement regarding alimony. Call Jason today at (304) 752-5015 or complete this online contact form.