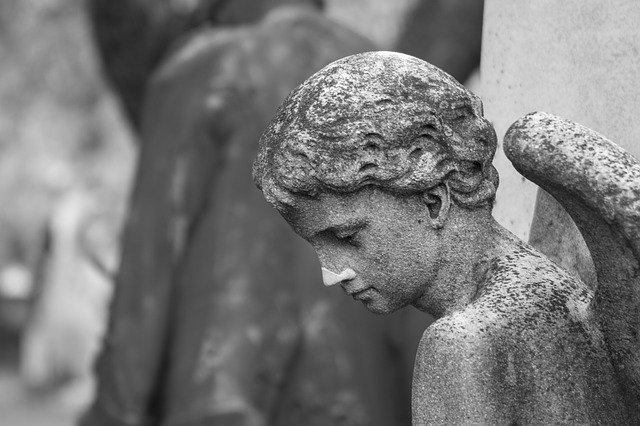 Losing a loved one can be devastating, but the pain is even worse when the death was caused by someone else. And your grief may be compounded by wondering how you will cover medical or funeral costs or the loss of financial support. Most states, including West Virginia (WV), allow certain family members to file a lawsuit against the person or company that caused your loss. To learn whether you're on the list of those who can recover for wrongful death in WV, read on.
Why Knowing Who Can Recover for Wrongful Death in WV Matters
A life well-lived will leave many grieving its loss. Your loved one may have been your financial provider, confidante, soulmate, rock, or the person you regularly turned to for advice. When the loss of life is traceable to someone else's negligence or fault, West Virginia law allows a defined group of people to file a lawsuit seeking compensation for their losses, both financial and emotional.
Although no amount of money can replace your loved one, it can help to pay related costs and is a way to hold the responsible party accountable. An experienced Logan County, WV wrongful death lawyer explains who can recover for wrongful death in WV.
Who Can File a Wrongful Death Lawsuit in WV?
The lawsuit filed seeking compensation for a loved one's death is called a wrongful death action. This type of lawsuit seeks money damages, a form of compensation, from the person, company, or organization that caused the death.
West Virginia law limits who can file wrongful death actions. Under West Virginia Code § 55-7-6, only the personal representative of the estate of the deceased may file a wrongful death action. In essence, a wrongful death action takes the place of the personal injury action the decedent could have filed if he or she had lived.
Although only the estate's personal representative may file a wrongful death lawsuit, certain family members or dependents may receive an award of damages in a WV wrongful death action:
Spouse;
Children, including stepchildren and adopted children;
Parents;
Siblings;
Financial dependents who are not relatives; and
Anyone else entitled to share in the wrongful death action proceeds.
A wrongful death case is a civil action. Some wrongful death actions may be based on facts that also spawned criminal charges against the party at fault, and that's okay. The State of West Virginia files a criminal action to hold individuals accountable for violation of state law, and the estate files a civil suit to hold the responsible party accountable under civil law.
If a judge or jury finds the defendant in a wrongful death action responsible for the death, or if the estate and the defendant agree to settle the wrongful death claim, the responsible party may be required to pay money damages for one or more of the following:
Loss of the decedent's anticipated future income;
Loss of the decedent's protection, services, assistance, and care;
Expenses for the care and treatment of the decedent for the injury that led to the death;
Reasonable funeral expenses;
Sorrow; and
Solace, including loss of the decedent's companionship, guidance, society, kindly offices, or advice.
When the conduct that caused the death is particularly egregious, West Virginia law also allows an award of punitive damages, a damages award intended to punish the wrongdoer.
Limits on Wrongful Death Actions in West Virginia
West Virginia law limits wrongful death actions in certain ways. One significant limitation is the deadline for filing a wrongful death action. Under West Virginia Code § 55-7-6(d), the personal representative must file a wrongful death lawsuit within two years from the date of death. Although there are some exceptions to this limitation, the safest course is to consult a WV wrongful death attorney as soon after your loved one's death as possible. Failure to file before the deadline means the loss of your claim forever.
Another aspect of West Virginia law may limit the recovery or damages received. Under West Virginia Code § 55-7-13a, every wrongful death action in WV is subject to a modified comparative fault standard. Under this rule, any damages awarded are reduced in proportion to the decedent's percentage of fault in contributing to the cause of death. If a court or jury finds the decedent to be more than 50 percent at fault, no recovery of damages is allowed.
Who Can Recover for Wrongful Death in WV Depends in Part on Your Lawyer
When dealing with the delicate matters of loss and holding the responsible parties accountable, the last thing you want to worry about is mistakes that could take away your chance for recovery. Working with a WV wrongful death lawyer who is a keen litigator and knows how to win these cases is critical.
If you live in southern West Virginia, that lawyer is Jason Harwood of Harwood Legal PLLC. Jason has honed his litigation skills through years of work in front of and behind the bench. As a Logan County wrongful death lawyer, he is a compassionate ally and fierce trial lawyer, fighting for your right to compensation for your losses. If you think you may be one of those who can recover for wrongful death in WV, or if you want to confirm that status, let Jason help ease your suffering and hold the right parties accountable. Call 304-752-5015 or complete his online contact form today.