Child support is a critical aspect of divorce for parents in West Virginia (WV). The state's child support laws seek to ensure the best interests of the child or children are protected and both parents share the financial responsibilities of meeting their children's needs. To address various life changes and new provisions of state law, it may be necessary to change an existing child support order by requesting a West Virginia child support modification.
Understanding the West Virginia Child Support Modification Changes
WV Senate Bill (SB) 573 was passed into law during the 2023 WV legislative session. The bill amends several sections of WV Code chapter 48, including changes to the formula for calculating child support payments and deductions allowed for some parents who are paying off student loans. Families in Logan County and the surrounding areas need a Southern WV divorce lawyer who understands the challenges of navigating the West Virginia child support modification process, particularly with the recent changes in the law.
Should You Seek a West Virginia Child Support Modification?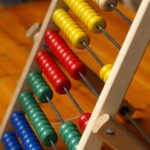 West Virginia child support orders are based on a formula that considers various factors, including both parents' income, the number of children, and the cost of health insurance for those children. The provisions of SB 573, effective June 9, 2023, include a slight increase in the amount of support that is required to be paid by the noncustodial parent. The bill also includes revisions to the worksheets used in calculating child support obligations.
Parents with existing or pending child support orders should take note of a provision included in SB 573 related to deductions in child support obligations for student loan debts. If you have outstanding student loans, consider a consultation with a WV child support attorney to discuss student loans and child support in WV and determine if your child support payments should be adjusted accordingly.
Student Loans and Child Support in WV
Under the previous law, student loan payments were not considered when calculating child support. However, SB 573 allows student loan deductions in child support calculations. This means that if a parent has student loan debt, that obligation may be deducted from their income when determining the amount of their child support payments.
It is important to note that student loan deductions are only allowed if the parent's loan is in good standing. The parent must be able to show that they are making the payments themselves and have done so for the previous 12 months. Additionally, the deductions are limited to a maximum of 25 percent of the parent's adjusted gross income. The court may also consider other factors, such as the parent's current income and ability to pay, before allowing the deduction.
Seeking Assistance from a WV Child Support Attorney
Navigating the child support modification process can be challenging, especially with the recent changes in the law. For residents of Logan County and surrounding areas, a Southern WV divorce lawyer who understands the calculations and factors involved in child support orders and modifications will be best able to assist you in determining how the passage of SB 573 may impact child support obligations and payments.
A WV child support attorney can help you understand your rights and responsibilities under the law, including the recent changes. They can also help you gather the necessary documentation and evidence to support your case and represent you in court. Additionally, your child support attorney can help ensure that your child's best interests are protected throughout the modification process.
Contact Southern WV Divorce Lawyer Jason Harwood
Modification of child support orders may be needed to ensure that the child or children's best interests are met and that both parents are paying what is required under state laws. The recent changes to West Virginia child support modification guidelines under SB 573 introduce new considerations. By understanding the changes to the child support formula and seeking assistance from a WV child support attorney, you can navigate the modification process with confidence. Contact Southern WV divorce lawyer Jason Harwood at Harwood Legal to discuss the specifics of your case by calling 304-752-5015 or completing this online contact form.