For those living in Southern West Virginia and throughout the Mountain State, there are few things more important than family. That's why when you're faced with issues such as legal separation, divorce, or child custody, hiring an experienced, trustworthy, and local Logan County family lawyer is the best way to protect yourself and those who are most important to you.
Why You Need a Logan County Family Lawyer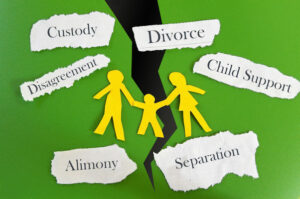 Going through a divorce can be exceptionally painful, both emotionally and financially. A family law attorney can help navigate the rough terrain of divorce by providing the following services:
Knowledgeable and objective legal advice;
Document drafting and timely court filings; and
Court representation and negotiation.
Different jurisdictions have different laws when it comes to family issues. All lawyers are not created equal, so you should look for an attorney in your area who specializes in family law.
You wouldn't go to an optometrist for high blood pressure, so why would you trust an employment attorney to handle something as important as the end of your marriage or the placement of your children?
Objective Legal Advice
When emotions are high, the natural reaction is to point fingers, assign blame, and rush into decisions that can potentially have long-term effects. A family lawyer can help you avoid making rash, knee-jerk decisions. He or she will bring things into perspective and provide legal advice that will protect your interests in court proceedings and settlement negotiations.
An experienced attorney can offer insight and help provide answers to these questions and many more:
How should marital assets be divided?
Are you eligible to receive alimony (also known as spousal support)?
What options are available for child custody and child support?
What items need be considered in a parenting plan?
Document Drafting and Filing
The volume of paperwork that has to completed when filing for divorce can be overwhelming to say the least. That's where the expertise of a specialized attorney comes into play.
A seasoned attorney will be familiar with all the necessary paperwork involved in a divorce and can help alleviate the stress and worry of dealing with uncharted territory. Laws vary by state, so if you live in Southern West Virginia, it is crucial to enlist the help of a Logan County family lawyer when completing and filing documents with the West Virginia court system.
Court Representation
While most people have high hopes that their divorce can stay amicable regarding the divisions of assets and a mutual parenting plan, the truth is that the majority of couples end up in court. Facing a judge on your own can be terrifying, and when dealing with issues such as divorce and the welfare of your children, it is not advisable. You need someone on your side that you can trust to have your best interest in mind.
When it comes to litigation, there is no substitute for experience. You need to equip yourself with an attorney who is familiar with how a courtroom works, someone who has insight into the tactics of opposing counsel and understands how the judge may react to various arguments or testimonies.
There is a family lawyer in Logan, WV who has been on both sides of the bench as a family court judge and attorney handling over 1,000 divorce cases—Jason Harwood. Jason is a Logan County family lawyer who knows West Virginia law inside and out and can make one of the most difficult times in your life a little easier. Contact him today online or by calling (304) 752-5015.