The beauty of the mountains and scenery of Boone County, WV is timeless—something that will always be there even in the best and worst of times. While you hope that your marriage is the same—timeless and always there, for better or worse—that is not always the case. Sometimes, divorce is inevitable.
Statistics support what we now know—marriages are not always forever. In the 2000 Census, Boone County, WV had 2,325 divorced citizens. Just over a decade later, in 2013, that number had risen to 2,803. The results are in: marriages don't always last. For help with a Boone County WV divorce, turn to a local family law attorney who has thousands of local family law cases under his belt: Jason Harwood.
Local attorney Jason Harwood has spent time as a family court judge in nearby Logan County, WV, where he saw it all. He now works on the other side of the bench, continuing to serve the greater community as a divorce attorney in southern WV, including Boone County. Whether you live in Danville, Madison, Harts, Van, or anywhere on Route 17, you can depend on Jason to be there for you.
For Better or Worse, a Boone County WV Divorce Attorney Can Help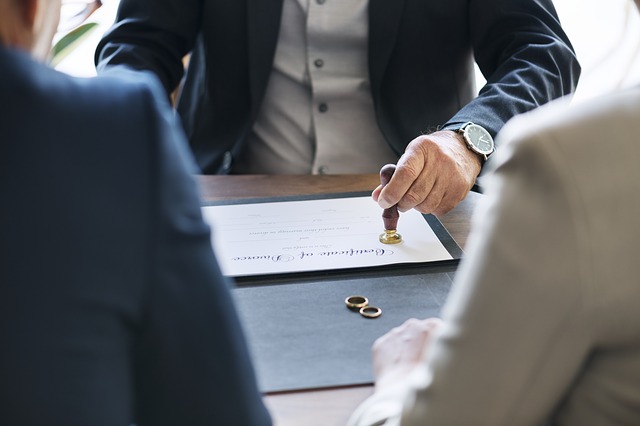 Divorce is common, and if you find that you are headed in that direction, a good first step is to visit the website for the Family Court in WV. The website for the Boone County Family Court in WV links to helpful forms and information about obtaining a divorce in WV, and the family court is the one that will ultimately hear any divorce case and the related issues such as separate maintenance, visitation, and WV paternity.
The Internet also offers other resources on divorce and other family law matters, but what you find elsewhere online can be overwhelming. Divorce marks the legal end of a relationship and is fraught with emotion, no matter how smoothly it may go. This is where Boone County WV divorce attorney Jason Harwood and the comfort of a local firm, Harwood Legal, come in.
Harwood Legal not only assists the citizens of southern WV in getting through the administrative hassle of paperwork and hearings associated with the ending of a marriage, but the firm is also there to be a stable and professional support resource to which people can turn during the especially stressful events that accompany even the friendliest of divorces.
Divorce in West Virginia: Grounds and Related Issues
Divorce is a legal procedure terminating a marriage and governed by the law in each state. The West Virginia Code establishes nine grounds for divorce in the Mountain State:
The grounds for divorce may seem cut and dried, but, as with any legal proceeding, that is not always the case.
For instance, the person seeking a divorce has the burden of proving the ground alleged, but the spouse may then assert defenses to the allegations.
Even if the evidence to prove the basis for the divorce is clear-cut, the nature of the family may complicate matters in other ways.
If there are children of the marriage, the divorce will need to settle who has custody and visitation and who pays child support. The divorce must also settle all financial matters between the spouses, dividing the assets and debts between them. And if one spouse lives outside Boone County or out of the Mountain State entirely, additional hurdles may need to be overcome in order to finalize your divorce.
Life Goes On, and So Do Expenses: Spousal Support
Life doesn't stop just because of a divorce; life goes on, and so does the cost of living. You may find that you need financial support while the divorce is pending, or you may be asked to provide that support to someone else. Determining support requires review of each party's income, earning ability, and assets to determine any obligation to provide spousal support.
The court determines whether to order the payment of spousal support based on the circumstances of each case. While West Virginia does not have a spousal support formula, an experienced family law attorney can guide you as to how to maximize your chances of increasing spousal support or substantially reducing it, whatever the case may be. Arguing this issue in Family Court may cost you thousands of dollars over time that could have been avoided by simply hiring a Boone County WV divorce attorney.
Sorting Through the Details: Property Division in a Boone County WV Divorce
In addition to ending a relationship, a divorce also ends the financial partnership between the parties. To prepare for a divorce, make a list of the property you and your spouse own. Where you live, what you drive, and where you bank can all direct you to marital property. Running a credit report is advisable, too, especially if you think your spouse may have been spending money for purposes outside the marriage.
The West Virginia Code on marital property division provides for an equal division of property. The parties can tip the balance of the distribution by agreement, or, if you and your spouse don't agree on the division of property, the court will hear arguments on why the property should not be divided equally. Assistance from an experienced and local divorce attorney can be vital in preserving your property rights in a divorce.
It's Complicated: WV Custody and Child Support
Children may not be the ones filing for divorce, but they are certainly impacted by it. Preparing and filing the pleadings and forms required for a divorce can be difficult, but it's even more complicated when children are involved.
Custody and child support matters are often part of divorce proceedings. The court may order temporary parenting plans and the payment of temporary child support as well as a final child custody and child support. But WV custody and child support laws can be confusing. An experienced Boone County WV divorce attorney an explain these laws and how they apply to your case and argue for the best possible outcome for you and your children.
It Can Be More Complicated: WV Paternity
Not all relationships are traditional. For a child born to unmarried parents, a court must enter a paternity order before the father has a legal obligation to support the child or the legal right to parenting time.
The West Virginia Code section on paternity explains how to establish the paternity of a child, who can initiate a paternity case, and the deadline for establishing paternity.
Whether a paternity case is a mere formality or is the result of a dispute about child support or visitation, get help from a family law attorney to make sure that your rights and the rights of the child are protected.
Getting Back to a New Normal
The idea of a divorce is not that complicated—two parties to a marriage are not going to be married any longer. The many considerations that go along with such a decision, however, can be quite complicated. A divorce attorney in Boone County, WV, can help get you through the things that you may not have anticipated:
Who will pay court costs;
Who will pay attorney fees;
How to draft and file the necessary documentation in the court;
When is it necessary to request the court to order the other spouse's compliance with divorce proceedings; or
Whether attendance at parent education workshops is required.
There's no question that ending a relationship is stressful, but you can reduce that stress by developing a strong plan with your Boone County WV divorce attorney at Harwood Legal. Jason Harwood takes pride in helping Southern West Virginians in times of stress and strife and wants to help you with your divorce or custody action, too. Jason knows the court, the judges, and their staffs—professionally and as part of the community—and he aims to get his clients through the most stressful events of their lives with ease and efficiency.
It's important for you to get back to your normal life, even if it is a "new normal," and Jason can help get you there. For help with your Boone County WV divorce or custody case, call Jason 304-752-5015 or complete Harwood Legal PLLC's online contact form.