The mountains of West Virginia (WV) are a comfort to the state's residents. We feel most at ease when we're nestled in these steep valleys. But our beautiful mountains don't make for easy passage, and the roadways can be treacherous. If you or a loved one experience the misfortune of an auto accident in the hills of southern WV, you should contact a car accident lawyer in Logan, WV as soon as possible.
Why Do You Need a Car Accident Lawyer in Logan, WV?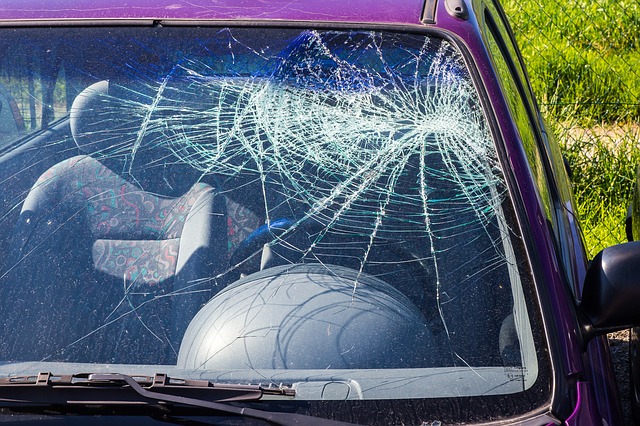 An auto accident is a traumatic and potentially life-altering event. Many people are unsure about what to do after a crash in WV. There are several reasons for this uncertainty. In addition to physical and emotional recovery from the accident, victims and their families must also deal with medical providers, insurance companies, and other involved parties.
In Logan County and the surrounding areas, accidents might be caused by any number of potential hazards, from large trucks to wildlife and unfit roads to impaired drivers. Whatever the cause of your accident, you need the best Logan, WV car accident lawyer to help you secure the maximum possible compensation for your injuries and losses.
Common Causes of Auto Accidents in WV
WV's population-based vehicle accident fatality rate is higher than the national rate, according to data from the National Highway Traffic Safety Administration. In Logan County, the rate is even higher. Oftentimes, these accidents are caused by someone else's actions or negligence. Causes of accidents include:
Alcohol-impaired driving;
Speeding or reckless driving;
Distracted driving;
Poor road conditions;
Unsafe railroad crossings; and more.
Whether an accident results in death, severe injury, minor injuries, or just property damage, a car wreck attorney is a valuable partner to help navigate the difficult road that lies ahead for auto accident victims.
What to Do after a Crash in WV
Whatever the cause of your auto accident, it is important to know what to do after a crash in WV before an accident happens. If anyone is injured in the incident, immediate medical treatment should be sought. The police should be contacted as soon as possible so an investigation of the scene can begin.
It is important for all uninjured parties to stay at the scene of the accident until police arrive and complete an accident report. Accident victims should be cautious about making statements that might be interpreted as accepting blame for the accident—even something as simple as an apology could be used against you.
Gather as much evidence as possible: get the name and contact information of other involved parties; take pictures of your vehicle and the scene; and make voice memos or take notes on conditions and statements made by others involved in the incident. Do not sign anything without consulting with an attorney.
Whether you're heading toward Chief Logan State Park on Corridor G or on your way to Fountain Place Mall to do some shopping, when an accident occurs, contact a Logan, WV car crash lawyer who knows the roads, the people, and how to get you the help you need quickly.
Why Do You Need a Car Accident Lawyer in Logan, WV?
Logan County offers a great quality of life to its citizens. However, medical treatment options are sometimes limited. In the event of an auto accident, ongoing medical treatment can be difficult to obtain in any geographical region, because providers who are uncertain about who is liable for the accident do not want to take a chance that payment will not be made by the responsible parties.
Finding the best Logan, WV car accident lawyer available is important because your attorney plays a key role in assisting with issues related to liability, insurance coverage, and subrogation—when your medical insurance seeks recovery of payments from settlement funds.
A Car Accident Lawyer in Logan, WV Can Help Establish Fault and More
If you've been injured or lost a loved one in a car accident and you're wondering what to do after a crash in WV, an experienced personal injury lawyer can help. Determining all potential parties who are at fault for your injuries and losses is an important part of recovering from an accident.
In addition to the driver of a vehicle that hits you and his or her insurance company, there could be other parties potentially liable for your injuries. Perhaps a truck driver was not properly trained by his employer or was working excessive hours, or maybe an unsafe road condition played a role in the collision. These factors should be evaluated by an auto accident attorney who know the roads, the conditions, and has relevant experience in the field.
Attorney Jason Harwood of Harwood Legal, PLLC has lived his entire life in Logan County. In addition to his legal experience as an attorney and a judge, he also knows the community, the culture, and the values of this wild and wonderful part of the state. Jason is a car accident lawyer in Logan, WV who will fight for your rights as a victim and work hard to get the compensation you deserve. Call him now at (304) 725-5015 or complete the firm's online contact form.