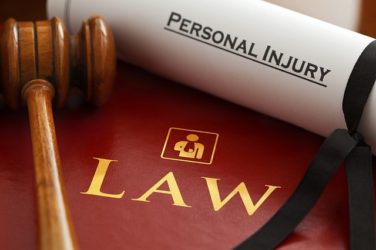 Logan County, West Virginia (WV) has a proud, rich, and complex history. To truly understand and appreciate the people, places, traditions, and culture of the area requires firsthand knowledge and being a part of that history. That's why Logan County residents who suffer a personal injury should seek legal counsel from a Logan, WV personal injury lawyer.
A Logan, WV Personal Injury Lawyer Knows the Logan County Way
Visitors to Logan County—whether they drive south through Chapmanville on U.S. Route 119 or take U.S. Route 52 through Hatfield and McCoy country—often remark about the rugged beauty of this place we call home. There's no place like it, and we think that's a good thing.
Logan County has had its share of troubles, however. From the hardships of the Civil War to the Battle of Blair Mountain and the Buffalo Creek Flood, the people of Logan County have been fighting, working, and persevering for centuries.
One of the reasons we're so tough is that we look out for one another. You might get down and out in Logan County, but you can bet that your neighbors will help get you back up again. If you are injured and need lawyers in the Logan, WV area, that's why you want a Logan, WV personal injury lawyer.
Types of Personal Injury Cases Lawyers in Logan, WV Might Tackle
A personal injury claim seeks financial compensation for physical, mental, or emotional harm that was inflicted by another person or entity. Types of personal injury cases include those listed below:
Injuries resulting from slips or falls;
Car accidents;
Accidents involving large trucks;
Railroad-related accidents; and
Situations resulting in wrongful death.
These accidents and injuries can have a serious impact on your life and the lives of your family and loved ones. Any injury requiring medical care is going to cost you time and money. You might be unable to work, which creates additional financial burdens. You need a Logan, WV personal injury law firm that understands these issues and the particulars of the local economy.
It is also likely that your injury could impact your quality of life in some way beyond consuming time and money, such as limiting your ability to participate in activities you enjoy. In the worst case scenario of wrongful death claims, lives are permanently altered by the absence of an important member of the family and community. Logan, WV personal injury attorneys truly understand what it means to lose a valued member of the tight-knit local community.
How Can a Logan, WV Personal Injury Lawyer Help You?
Residents of West Virginia are entitled to compensation for personal injuries in which another party is at fault, as governed by W. Va. Code § 55-7-13a to -13d. If you or a loved one has sustained an injury or death as the result of the actions of a non-government entity or person or the failure to act appropriately, you could be entitled to monetary payments for any of the following:
Medical and rehabilitation expenses;
Damages to personal property;
Current and future lost wages;
Pain and suffering;
Funeral and burial expenses; and
Punitive damages to punish the offending party or parties for wrongful actions.
A Logan, WV personal injury lawyer can help you fight to receive the maximum damages and rewards to which you are entitled, so you will be able to pay all current and future bills related to the claim and also be compensated for your losses and troubles.
Additional Benefits of Hiring Lawyers in Logan, WV
Logan, WV personal injury attorneys can also assist with the burdens and details of a personal injury or wrongful death in the following ways, among others:
Evaluating and establishing liability of all responsible parties;
Establishing the level of impairment, disability, or loss;
Dealing with billing issues and subrogation claims; and
Communicating and negotiating with the insurance company and medical providers on your behalf.
If you are injured, for example, in an auto accident, you might think you can handle the claim personally, working with the insurance companies involved to agree to a settlement. Unfortunately, most insurance companies will offer the minimum amount they believe you will accept if they don't attempt to deny the claim altogether. By working with a Logan, WV personal injury law firm, the value of your claim can be fully evaluated and responsible parties can be held accountable for providing the compensation you deserve.
Finding the Right Logan, WV Personal Injury Lawyer
Residents of Logan County and surrounding areas, such as Boone, Lincoln, Mingo, and Wyoming Counties, should rely on a hometown attorney to provide the help they seek. Logan, WV personal injury attorneys are best-suited to understand the needs of the local community, the families who live here in southern West Virginia, and the ins and outs of the local court systems.
One similarity among all types of personal injury cases is the closeness a claimant must develop with his or her attorney. You will likely have to share personal and intimate details of your injury, finances, and life with your attorney so he or she can best serve you. You need a person you trust, with whom you feel comfortable discussing any topic, because you know that person cares and has your best interest at heart.
However, you also need a lawyer who is experienced and aggressive, someone who will fight fervently for you and your family as if they were his own. Jason Harwood of Harwood Legal, PLLC—a Logan, WV personal injury law firm—is that attorney.
Jason is a lifelong resident of Logan County. He has served the local community as a lawyer and judge for more than 15 years and has been involved in all types of personal injury cases. Jason will take the time to listen to you and will pursue your case with a passion only an invested member of the community can have. If you need a Logan, WV personal injury lawyer, contact Jason Harwood today by calling 304-725-5015 or completing the firm's online contact form.