In West Virginia (WV), residents and visitors enjoy abundant opportunities for outdoor adventures. In the southern part of the state, in particular, exploring the state's off-road trails in a utility-terrain vehicle (UTV) or on an all-terrain vehicle (ATV) is a pastime that continues to grow in popularity. Sadly, there are times when these adventures end tragically. ATV death rates in WV are often some of the highest in the nation. In response to this trend, the state legislature has passed specific ATV laws in WV to encourage riders to recreate more safely.
The Basics on ATV Laws in WV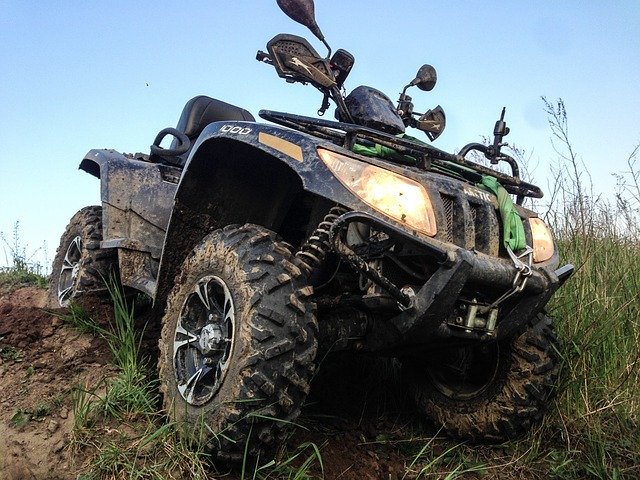 As more people have gotten hooked on off-road trail riding, the machines available to help people explore the outdoors have expanded. A hobby that was, in the past, dominated by smaller ATVs or four-wheelers—machines with handlebar steering and a straddle seat—now also includes larger UTVs or side by side vehicles with bench seats and steering wheels. WV UTV laws are the same as those that apply to ATV drivers and riders. In fact, ATV laws in WV apply to most any motorized vehicle that is made to be driven off-road.
In addition to WV ATV and UTV laws enacted in WV Code, the state allows municipalities, counties, and recreational facilities to impose additional rules and regulations. For example, when using the Hatfield McCoy Trails in Logan County or elsewhere in southern WV, riders must abide by the Hatfield McCoy Trail rules as well as WV ATV and UTV laws.
Knowing and following the regulations and rules that govern ATV use in WV helps keep riders safe. Various laws determine the responsibilities of riders, trail operators, rental companies, and manufacturers in WV. When injuries occur as the result of a breach of these responsibilities, a WV personal injury lawyer is needed to help evaluate who is at fault and get the injured individuals the compensation they deserve.
Can You Drive a Side by Side on the Road in WV? What about a Four-Wheeler?
In some situations, you can drive a side by side or an ATV on the road in WV. However, the requirements are very specific and subject to the details of the road, the machine or vehicle you are driving, and even your destination.
Until 2020, the road laws for UTVs in WV, as well as for other off-road vehicles, were defined by chapter 17F of WV Code. In 2020, the legislature passed Senate Bill 690, which added WV Code § 17A-13-1 for the purpose of regulating "special purpose vehicles" and allowing the operation of these vehicles on some streets and highways.
With the exception of emergency responders in the line of duty, no one is allowed to operate an ATV on an interstate or other controlled-access road system in WV. The regulations for other roads are more complicated.
On a road with a center line or more than two lanes, unregistered ATVs are only allowed if the driver is travelling less than 10 miles from a residence or place of lodging to an off-road operation area (such as a trail) or for the purpose of crossing the roadway. Vehicles that meet the requirements of WV Code § 17A-13-1 may register with the WV Division of Motor Vehicles, pay all related fees, and obtain a vehicle registration and license plate for their street-legal ATV. A registered ATV or UTV can be driven on a road with a center line for no more than 20 miles.
When driving an ATV or UTV on a road with a center line or more than two lanes, the vehicle must be driven at speeds less than 25 miles per hour. If you are riding after sunset or before sunrise, the machine must have headlights and taillights, and the lights must be turned on.
When crossing a highway or any road with a center line or more than two lanes, the driver must cross at an approximately 90-degree angle to the highway at a location with a clear view of the road. The driver must completely stop the ATV before crossing and yield the right-of-way to oncoming traffic in cases that pose a potential hazard. If the vehicle has headlights and taillights, these must be used when crossing.
UTV and ATV laws in WV do not impose any restrictions on one-lane roads or roads that do not have a center line. It is, therefore, generally legal to drive a side by side on the road in WV if the road fits this description and other regulations do not apply.
Local UTV and ATV Laws in WV
City and county governments, owners and operators of trail systems, the WV Division of Natural Resources, and homeowners associations with local-authority permission may allow or prohibit the use of ATVs or UTVs on roadways within their jurisdiction. It is, therefore, important that ATV and UTV riders learn the rules that apply to the area where they will be riding. For example, the Bearwallow Trail System near Logan, WV is part of the Hatfield McCoy Trails. Riders on this trail system are subject to WV UTV laws and the Hatfield McCoy Trail rules and regulations.
WV UTV Laws: Passengers and Protective Equipment
Passengers are not allowed on ATVs in WV unless the vehicle is manufactured for multiple passengers. If a passenger is under the age of 18, the driver must be 18 or older or, if under 18, have at least a level two intermediate driver's license.
Riders under the age of 18 are required to wear a helmet that fits well and meets standard z90.1 of the American National Standards Institute, US Department of Transportation federal motor vehicle safety standard number 218, or the Snell safety standards for vehicle-user protective gear.
Companies that rent or lease ATV or UTV equipment in WV must provide appropriate helmets to riders who are under the age of 18 and must make helmets available to anyone over the age of 18. For riders to be protected under this provision of the UTV and ATV laws in WV, they must provide their age and identification to the rental company.
Penalties and Responsibility for Breaking UTV and ATV Laws in WV
Individuals and businesses who break UTV and ATV laws in WV can be subject to civil or criminal penalties. Equipment owners, such as rental companies, who allow their machines to be used unlawfully can be charged with a misdemeanor as can parents or guardians of children not following WV ATV or UTV laws. Additionally, property owners and manufacturers can be held responsible for injuries or death when accidents occur as a result of negligence or wrongdoing.
Jason Harwood Is the Logan, WV Personal Injury Lawyer You Need
If you have been injured or your loved one was killed in a WV ATV or UTV accident, you need a personal injury and wrongful death lawyer who knows the UTV and ATV laws in WV, as well as the local regulations. Attorney Jason Harwood of Harwood Legal, PLLC in Logan, WV is that attorney. If you need legal help, contact him today by calling 304-752-5015 or completing his online contact form.