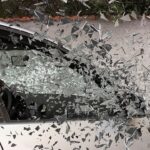 No one wants to experience a car accident. Every day more than 1,000 people will suffer injuries from an automobile accident in West Virginia (WV). That's 1,000 West Virginians whose lives will change in one way or another, some more severely than others. Some will even lose their lives. A southern WV car accident lawyer like Jason Hardwood can help identify the various impacts that an accident has on your life—and the life of your loved ones—and fight for compensation to make you financially whole again.
What A Southern WV Car Accident Lawyer Knows about Compensation
Auto accident compensation in southern WV varies based on the severity of injuries caused by the accident. A car accident victim can assert financial claims for several things beyond medical bills to recover from their losses. Jason Harwood, a car accident lawyer in southern WV, asks the right questions to identify all types of loss connected to your accident and then fights for damages to compensate you for your medical bills, other costs, and long-term consequences of your injuries.
Car Accidents Can Result in a Wide Range Injuries
You know that not all car accidents are the same. Auto accident cases in southern WV can result in only minor injuries those that are quite severe or even fatal. Other accidents may cause only damage to the vehicle and no injuries. Most car accidents will cause some sort of financial loss or personal injury.
Minor injuries might cause some immediate discomfort but not long-term or debilitating injuries. Examples include a ligament sprain or muscle strain. More moderate injuries cause some immediate pain and discomfort and can sometimes have future potential for flare-ups. In some cases, they require routine medical follow-ups, such as might be required for back or neck injuries, broken bones, or a combination of multiple injuries.
The most severe of injuries cause ongoing pain or the need for long-term care or treatment or result in temporary or permanent disability. Some of the most severe injuries a southern WV car accident lawyer sees include traumatic brain injury, loss of limbs, paralysis, or injuries resulting in a permanent disability.
The most severe and tragic car injuries result in death. There is no amount of compensation that can bring your loved one back or make you feel whole again, but those left behind still deserve to receive that financial compensation to protect their future after the loss of a loved one due to a car accident.
Types of Compensation a Southern WV Car Accident Lawyer Can Help You Recover
People often think only of medical bills when it comes to auto accident recovery. As significant as those bills can be, the impact a car accident can have on your life goes much deeper than just covering medical expenses. An experienced personal injury lawyer gets to the bottom of the total impact of your accident and works to get that compensation from the responsible party and/or the insurance company.
Loss of work can be a key item to include in a damages award after an automobile accident. If you are unable to work due to injuries, you shouldn't have to use your personal time or vacation time to cover that expense. You should be reimbursed for income lost due to an accident.
Another factor to consider is potential future medical bills and future time lost from work. Permanent disability requires special calculations that a car accident lawyer in southern WV can help you determine as well. If your injuries might require continuous medical follow-up care and additional time off work, compensation for the resulting expenses and lost income should be included in settlement negotiations with the insurance company or a demand for compensation if the case goes to trial.
A Southern WV Car Accident Lawyer Who Works for You
Jason Harwood of Harwood Legal PLLC is the southern WV car accident lawyer who cares for his West Virginia neighbors. He has successfully represented car accident victims in accident cases involving a vast range of injuries. He feels the impact it has on your life and works to get fair compensation for your injuries and other negative financial effects of the accident. To discuss your options for compensation for injuries and losses caused by a car accident, call Jason today at 304-752-5015 or complete his online contact form.