Adding a family member is one of the biggest decisions a person will ever make in terms of emotional impact and lifestyle changes. While every adoption is unique, potential parents wondering how to adopt in WV must meet eligibility standards and complete the required stages of the WV adoption process as established by state laws. When a family has decided to take this major step, the services of an experienced WV adoption lawyer are invaluable to make the process go smoothly.
Types of Adoption, Explained by a WV Adoption Lawyer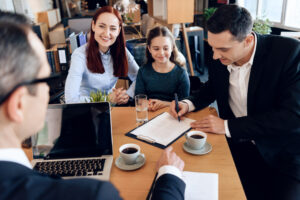 Adoption in WV can begin in several different ways. While infant adoptions may come to mind first, many southern West Virginia residents are pursuing the adoption of an underage relative due to the parent's incarceration, death, or inability to provide proper care. Other families are using the option of a pregnancy surrogate, which has many considerations that a WV adoption lawyer can guide the adoptive parents through to protect their legal rights.
There are also nearly 7,000 children receiving foster care in the state of WV, but only those whose biological parents no longer have parental rights are eligible for adoption. Once the rights of the biological parents are terminated, foster parents are permitted to pursue adoption.
Are You Eligible to Pursue Adoption in WV?
West Virginia's Department of Health and Human Resources (DHHR) provides guidelines for adoption in WV. To be eligible to adopt a child in WV, a person must meet the following conditions:
At least 21 years old, at least 15 years older than the child to be adopted, and of an age to have naturally parented the child;
Able to provide a stable, healthy home life to meet the child's needs;
Financially able to care for all children in their care;
Able to prove physical and mental health to determine their capacity to parent;
No criminal felony convictions;
No child abuse or domestic abuse allegations;
Working parents must have appropriate childcare arrangements; and
All members of the household ages 12 and up approve of the adoption.
A WV Adoption Lawyer Can Help Overcome Obstacles
Each path to legally bringing a new family member into the home has its potential barriers and issues that can cause delays and disappointment. Bringing your situation to WV adoption lawyer Jason Harwood should be the first step on your journey to add to your family.
For parents seeking to adopt a relative, seeking legal guardianship in court may be required. For families growing through surrogacy, a contract is needed and must be agreed upon by all parties to establish the parenthood of the child. Having an adoption attorney in WV with experience in all aspects of family law can help prepare parents for the legal processes and the road ahead in general.
How to Adopt in WV
Once potential parents have met with a WV adoption lawyer, there are four stages in the adoption process. First, parents should register with the WV DHHR, completing forms to inquire about fostering or adoption. Further along in the process, parents will be required to complete an adoption orientation and a home study.
The home study evaluates the adoptive parents' home and lifestyle and may be quite lengthy. Finally, once a notification of approval has been issued, the child must be placed in the home for six months before the adoption is finalized. An adoption attorney in WV who is familiar with all requirements is essential so no time is wasted in the process for adoption in WV.
Finding a WV Adoption Lawyer
Jason Harwood is a WV adoption lawyer at Harwood Legal, PLLC in Logan. Jason serves families throughout Logan, Boone, and Wyoming counties, helping them realize their dream to adopt. Reach out by calling (304) 752-5015 or completing this online contact form today to learn more about how to adopt in WV and begin the process.