If you've been charged with a crime in West Virginia (WV), navigating the criminal justice system can seem overwhelming. The system is complicated and involves multiple steps between the initial arrest and the final resolution of the case. An attorney can guide you through the stages of WV criminal defense and ensure your rights are protected.
Step by Step: Stages of WV Criminal Defense
When you've been charged with a crime, you have the right to due process. That means that the government must provide fair procedures to hear your case and give you a chance to defend yourself against the charges. There are several steps in criminal defense cases in WV, and the process can often take weeks, months, or even years from start to finish.
Arrest and Arraignment Stages of WV Criminal Defense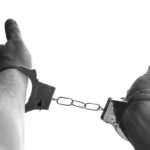 The first steps of criminal proceedings in WV are arrest and arraignment. As part of the initial arrest, a police officer will most likely transport you to the jail to take your information, photographs, and fingerprints.
Next, you will appear at an arraignment where a judge will set a bond for your release. This is the first time in the West Virginia criminal defense process that you have the opportunity to have an attorney represent you. While the WV legislature passed a bill attempting to lower bonds for accused individuals, you may still face a hefty bond requirement. An attorney can make arguments to lower your bond or even ask for your release with no bond depending on the nature of your charge.
What to Expect at a West Virginia Preliminary Hearing
If you've been charged with a misdemeanor, the next step is an initial hearing which is your first opportunity to negotiate a plea agreement with the prosecutor. At this stage, your attorney will have reviewed the evidence against you in advance and can advise you on accepting or rejecting a plea agreement. If a plea agreement is not reached, the case is scheduled for trial.
On the other hand, if the charge or charges against you reach the level of a felony offense, you will go to a preliminary hearing. A West Virginia preliminary hearing takes place before a judge who will determine whether there is probable cause to support that you have committed the crime in question. If the judge decides the prosecutor has proven probable cause, your case will go in front of a grand jury.
West Virginia Grand Jury Indictments
During the grand jury phase, the prosecutor will present the evidence they have against you to a jury. The prosecutor can present several types of evidence against you, including the following:
Testimony
Video
Photos
Documents
Items
Exhibits
The jury will then decide whether to issue an indictment—a formal charge against you. In West Virginia grand jury indictments, at least twelve of the grand jurors must concur in the decision. If the grand jury issues an indictment, your trial will be scheduled.
West Virginia Criminal Defense Trials
The trial stage in criminal defense cases is easily the longest, most complicated, and most consequential step in the process. If your case makes it to trial, you can choose to have a trial in front of a judge only or a full jury trial. In either case, a trial date can be set a year or more in advance, and the trial itself can take weeks or months.
Attorney Jason Harwood Can Guide You Through the Stages of WV Criminal Defense
Navigating the criminal justice system in WV is not easy, and there is a lot at stake. Even if you are falsely accused of a crime or your rights have been violated, your best chance of success in defending yourself is with the assistance of an attorney. Southern WV defense attorney Jason Harwood at Harwood Legal, PLLC has the experience required to fight your case in court. To learn how Jason can help you through the stages of WV criminal defense, call 304-752-5015 or complete this online contact form.