Tragically, statistics reveal that child abuse and neglect occur on a regular basis. The National Children's Alliance reports that there were 3,561 reported alleged offenders in West Virginia (WV) in 2018 alone—with allegations of physical abuse, neglect, witness to violence, sexual abuse, drug endangerment, and other types of abuse—all addressed in West Virginia Code § 49-1-201. Everyone can agree that child abuse is horrible in every sense of the word.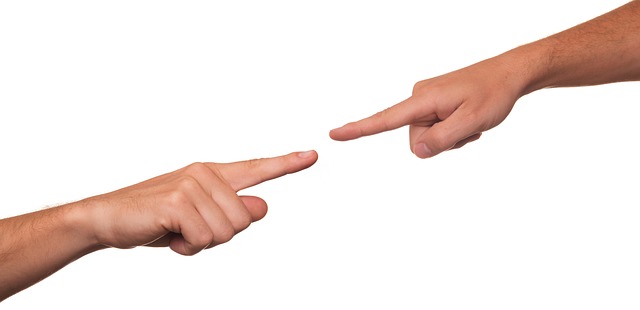 As with most things in life, however, there are two sides of an abuse or neglect allegation, and if you have been accused, it is important to get your position conveyed quickly by someone with deep experience in this highly specialized, sensitive area.
This is true whether you are the subject of false or exaggerated allegations or whether you need to defend yourself against the full force of the law. While many turn to Legal Aid of West Virginia when accused of abuse or neglect, people facing these serious allegations have the right to hire their own lawyer.
Navigating the System: Child Abuse or Neglect Defense in Southern WV
The West Virginia Legislature, the West Virginia courts, legal assistance groups such as the Legal Aid of West Virginia, and child advocate organizations such as West Virginia Kids Count and the Logan and Mingo Child Advocacy Centers all provide information about suspected child abuse or neglect in the Mountain State:
From these sources, victims of abuse or neglect, or reporters of abuse or neglect, obtain helpful information about what to do, who to call, when to take action, and so on.
There is, however, not nearly as much readily-available information for people who are accused of child abuse or neglect. What are your rights, what do you do, who do you call, and when do you take action? How do you respond to an investigation? To court filings?
The Stakes Are High: Get Help from a Southern WV Abuse and Neglect Defense Lawyer
The stakes are high when you are accused of child abuse or neglect. If you're a parent, you can potentially lose both your freedom and your ability to live with or even visit your own child. If you are employed, you may lose your ability to work with or near children. Your professional reputation may be harmed. You may even lose your job.
Harwood Legal can help you react quickly and accurately to allegations and help respond in the strongest way possible. As a former family judge, Jason Harwood can assist you through the investigative process because he knows how examinations are conducted, how witnesses are used, and how reports of suspected abuse or neglect may be unfounded. And as a former criminal prosecutor and defense attorney, Jason understands the internal workings of the criminal justice system.
Jason serves predominantly southern WV—Boone, Lincoln, Logan, Mingo, and Wyoming Counties, and the surrounding areas. He has handled abuse and neglect defense cases, and he can help you with yours, too.
Act Swiftly: Don't Delay in Hiring a Southern WV Abuse and Neglect Defense Lawyer
In the best interest of the child, agencies and courts do not delay in cases of suspected child abuse or neglect. Accordingly, it is important for you, if you're accused of abuse or neglect, to act without delay. You should cooperate with all legal entities and protective agencies involved, and continue to look after the best interests of the child, but you should do so with the assistance of strong legal counsel.
Child abuse and neglect are serious, and so are allegations of it. Don't waste time if you are accused of abuse or neglect; you need an informed WV lawyer for child welfare cases and abuse cases.
Based in Logan and serving southern WV, former family law judge and prosecutor Jason Harwood is the right lawyer for abuse or neglect defense. Jason has deep roots in this community, experience working with local courts and agencies, and the ability to act quickly on your behalf.
Whether you are a teacher, day care worker, foster parent, or parent, Jason will help you respond to allegations or charges of child abuse or neglect. If you are a parent, he can also help you with the important goal of getting your kids back. Reach Harwood Legal using our online contact form or by calling (304) 752-5015.