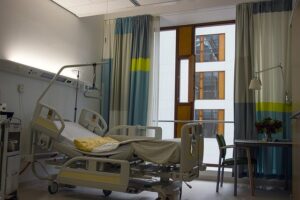 Suffering a personal injury can have consequences far beyond the injury itself. Both the injured person and family may have to deal with time off work or job loss, temporary or permanent disability, and problems in personal relationships on top of the pain of the injury itself. But how do you know whether you are entitled to compensation? If you live in southwest West Virginia (WV), you need a seasoned Logan County personal injury lawyer who understands personal injury cases in WV to handle your personal injury claim.
Types of Personal Injury Cases in WV
West Virginia personal injury law says you have a right to compensation if you or a loved one sustained an injury because of something someone else did or did not do. But understanding how and when to file a personal injury claim can be complicated. Jason Harwood of Harwood Legal can help you find out whether your personal injury is compensable and what that means financially for you and your family.
The Basics of Personal Injury Cases in WV
A personal injury is simply harm suffered by you or someone you love. Your personal injury could form the basis for a lawsuit if the harm was caused by someone else—a person, corporation, or government actor. Logan County personal injury cases frequently result from incidents like these:
Slips or falls;
Car accidents;
Trucking accidents;
Railroad-related accidents; or
Failure to provide care contracted for, as in nursing home injuries.
The term for compensation paid for a personal injury claim is damages. Awards of damages for West Virginia personal injury cases vary depending on factors like these:
The severity of the injury;
The extent and length of disability, if any;
The amount of income lost as a result of the injury;
The expenses incurred to treat the injury; and
The effect of the injury on your immediate family.
An experienced personal injury attorney can help you identify all of the losses you and your family have suffered because of your personal injury and fight for your right to be compensated to the fullest.
When Should You File Your West Virginia Personal Injury Claim?
West Virginia personal injury claims have an expiration date. Under West Virginia Code § 55-2-12, you must file a complaint based on a personal injury claim within two years of the date you knew or should have known of your injury. Given that some personal injuries are immediately apparent while others, like soft tissue injuries, may take a while to become apparent, it's important to consult an experienced West Virginia personal injury lawyer as soon as possible after learning of your injury.
Jason Harwood: Your Logan County Personal Injury Lawyer
West Virginians in and around Logan County deserve strong representation from a veteran personal injury attorney who understands how to successfully litigate Logan County personal injury cases. With experience both in front of and behind the bench, Jason Harwood brings first-hand understanding of how courts approach these cases and years of skilled litigation experience to get back some of what you've lost. If you or someone in your family is dealing with a personal injury, call Jason Harwood of Harwood Legal to put his experience with personal injury cases in WV to work for you. Balancing a compassionate approach with robust litigation skills, Jason spares no effort to win compensation to make you whole again. Take the first step to recovery by contacting Harwood Legal today at 304-752-5015 or by completing the firm's online contact form.