Pickups, cars, SUVs, or motorcycles—any of these vehicles can help you drive anywhere you need to go. Unfortunately, all travel involves a risk of being involved in a car wreck. What's worse is if an ambulance or helicopter must take anyone involved in the car wreck to the hospital for medical attention. The financial impact—and likely the recovery process—becomes more expensive at that point. But there may still be hope in a hopeless situation if the Logan County car wreck lawyer Jason Harwood at Harwood Legal PLLC is on the case.
The Importance of a Logan County Car Wreck Lawyer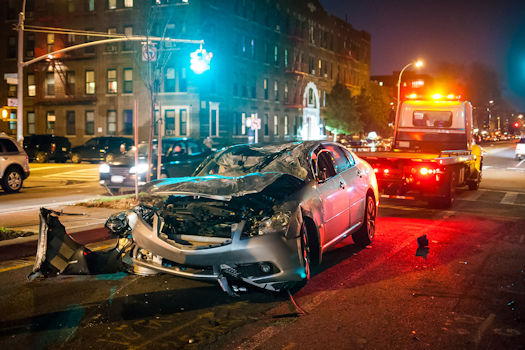 Car wrecks may involve more than merely a vehicle, personal injuries, or death. Injuries suffered in a car wreck can affect the following daily living needs:
Ability to work;
Earning capacity;
Ability to perform normal duties at home; and
The ability to pay bills, mortgages, or other forms of debt.
Additionally, it may become hard to purchase food and supplies if your accident left you without transportation and wages. Moreover, death or injuries in a car wreck from either party can stir up emotional distress and prevent you from being able to process what has happened.
You may also have difficulty dealing with insurance companies. These difficulties may continue to grow bigger if the car wreck goes to trial. All these costs and problems make it urgent to obtain legal guidance from Logan County car wreck attorneys early.
Whether you are from West Logan, Man, Cora, Blair or were passing through to visit sites such as the Hatfield-McCoy Trails in Mingo County, if you've had a car accident, you need a Logan County car wreck lawyer who knows the terrain and the law and can help you in your case.
Complicating Factors for Car Wrecks
An injury, death, or damaged vehicle, are issues that can arise because of a car wreck. Complicating factors can include things such as striking someone else's property like a fence, building, or fixtures.
For example, if you were driving on WV Route 44 and had an accident with another driver that resulted in crashing into a building or fixture next to the highway, you'd have property damage issues to deal with, too.
Obtaining counsel from car wreck and injury lawyers in Logan County is a choice you may not want to ignore. An experienced car accident lawyer helps identify all potential claimants and strategies to help you avoid liability and get the compensation you deserve. Harwood Legal, PLLC represents many cases involving car wrecks and understands the legal language to make the legal process smooth for each client.
Helpful West Virginia Laws About Car Wrecks
You may not be aware of West Virginia laws that create obligations after a car wreck. West Virginia has differing levels of fines and/or imprisonment if the obligations of a car wreck are ignored. To be sure you satisfy obligations beyond exchanging insurance information, it is necessary to have a Logan County car wreck lawyer working with you until the case is settled or otherwise resolved with each party involved.
Following are some West Virginia laws that require you to take certain steps after an accident:
Understanding West Virginia auto accident laws is essential to protecting your rights. Having a car wreck lawyer in Logan County can help provide much needed legal support whether you are seeking defense or recovery for the suffered damages.
Contact a Logan County Car Wreck Lawyer at Harwood Legal, PLLC
If you are seeking legal help for a car wreck case in Logan County, there is a reliable lawyer who grew up in Logan County who knows WV roads and laws and has years of experience. Jason Harwood of Harwood Legal PLLC has served on both sides of the bench and cares about WV and the needs of its people. Contact the Logan County car wreck lawyer at Harwood Legal PLLC today by calling 304-752-5015 or visit the contact page to get help with your case.