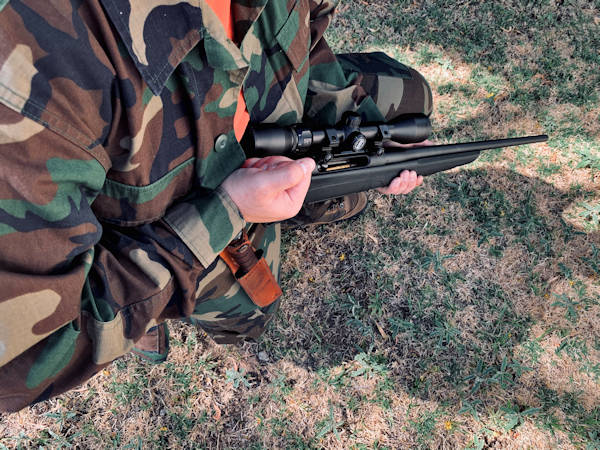 Dealing With Hunting Injuries in WV Is Never Fun
Hunting injuries in WV can come from a wide range of sources. Consider the scenario where you receive written permission to hunt on private property, the owner offers to set up a tree stand for you to use, you slip and fall from that tree stand, and now you are stuck with the cost and inconvenience that arise because of your injuries. Or, while out hunting, you get hit by a stray bullet from another hunter. Do you have a claim against someone else for your injuries?
There are many ways a hunting injury can result in a personal injury claim against the person who is responsible for the injury. When that happens, you may have a claim for compensation for your injuries. The key is knowing when that's possible and where to turn for help. These are questions a Southern WV hunting personal injury lawyer like Jason Harwood can answer.
There Are Things You Need to Understand about Losses from Hunting Injuries in WV
If you're injured in a hunting accident in WV, the injury itself and the complications it can cause can be stressful. To help you see the big picture, following are just a few situations that you might experience, costing you time and money:
Medical treatment that may or may not involve surgery;
Use of paid leave time for treatment and recovery for yourself or to care for a loved one injured in a hunting accident;
Unpaid medical leave from work (e.g., Family Medical Leave Act);
Time away from school;
Veterinary treatment costs if your animal(s) suffered the hunting accident injury; or
Property damage.
Filing a suit for a personal injury claim on your hunting injuries in WV takes time. Even if you have the time to pursue your claim, navigating the court proceedings and knowing when and how to file and argue your claim can be confusing. Your best bet is to work with a southern WV hunting personal injury lawyer.
Possible Claims for Hunting Injuries That Happen to You
Depending on your specific case, there are certain claims that you may be able to bring against the responsible party. The cause of your injury or loss determines the type of claim. Following are some examples of the legal theories a hunting injury claim may be brought under:
Slip and fall claims;
Insurance claims; or
Negligence claims.
Whichever type of claim is involved, you need an experienced personal injury attorney to handle your case. A personal injury attorney and avid hunter, Jason Harwood has the experience to put your case together so you can have a fighting chance of being compensated for your loss(es).
Hunting Injuries in WV Don't Always Affect You Directly
You may have a claim even if the injury were inflicted on someone else or harmed your property. A careless hunter who tries to get a quick kill might think that your horse grazing in a field is a deer and take a shot at it. Your loss would depend on how badly the horse was hurt and the horse's monetary value. If it survived, you might be able to seek compensation for veterinary care for your animal.
In another example, a hunter may have taken a shot at a wild animal standing in front of your home. That bullet not only missed its target, but it hit someone in your home. The injured person could have a personal injury claim against the hunter, and you could have a claim for loss of consortium (if the injured person was your spouse) and for the damage to your home.
Jason loves to go hunting just like you, so he knows the care required when engaging in this fabulous sport. Moreover, Jason wants you to know how serious a personal injury matter can be and what you can do about it.
How a Southern WV Hunting Personal Injury Lawyer Can Help
West Virginia defines a time limit, called a statute of limitations, in which you must file a suit against the offending party or lose the claim forever, but understanding how those time periods are defined and applied in each case can be difficult and, in itself, cause disputes. As a personal injury attorney, Jason Harwood understands these matters and helps clients safely navigate the process to preserve and pursue their claims.
Why You Should Trust Southern WV Hunting Personal Injury Lawyer Jason Harwood
While you are focused on caring for yourself or your loved one following a hunting injury, Jason can help with the legal process and guide you through the pursuit of your personal injury claim. Here are a few of the many things you can expect when you choose Logan County-raised, hunting personal injury lawyer Jason Harwood:
Top-quality legal advice;
Loyalty to your cause;
Compassion; and
Knowledgeable skills gained from significant courtroom experience.
Jason is well-known and respected among his neighbors and fellow lawyers alike. More importantly, he is a highly esteemed personal injury attorney and well-acquainted with how to win such cases in West Virginia. Regardless of how major or minor the injury is, your case becomes a personal matter to Jason. If you're looking for a personal injury lawyer who handles hunting injuries in WV, you don't have to look any further, because Jason Harwood at Harwood Legal, PLLC is the one you need to help fight for your cause. To schedule an appointment, contact Jason today at 304-752-5015, or complete this online contact form.