Few events can alter the course of your life more than a criminal charge or conviction. After paying fines, completing sentences, and performing restitution, your criminal record can continue to put barriers on your road to a better life. A change in legal status can mean a better future through the ability to pursue jobs without encountering prejudice or discrimination due to your criminal record. Experienced WV expungement attorney Jason Harwood will determine if you are eligible for expungement in WV by evaluating all the contributing factors and applying WV expungement laws to your case.
What Is an Expungement in WV?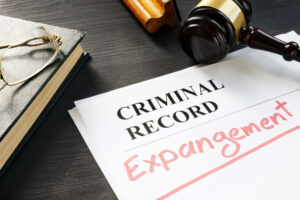 Expungement in WV can essentially erase your criminal record, restoring your legal status to its position prior to the offense. This can directly influence your ability to pursue employment, housing, and countless other opportunities. Landlords, banks, and employers will not be able to see an expunged record, as the state seals or removes the record from public access. If, however, you have charges that were settled with a plea agreement, you cannot have those records expunged.
Under WV expungement law, once your expungement process is complete, your acquittal, dismissal, charge, or conviction is sealed from the public. After consulting with a WV expungement attorney, you may be able to legally deny being arrested or convicted when applying for a job, lease, or mortgage.
What to Expect under WV Expungement Law
Under West Virginia Code §61-11-26, an individual is eligible for an expungement if the charges were dismissed or the accused was found not guilty at trial. Beyond these circumstances, factors determining eligibility for expungement in WV include the nature of the offense, how long ago the offense occurred, and the outcome—or disposition—of the case.
Misdemeanor offenses are treated differently than felonies and have a shorter timeline for expungement. Eligibility for expungement of a misdemeanor offense in WV begins one year after the completion of any incarceration and supervision. For multiple misdemeanor offenses, the waiting period to apply for expungement is increased to two years.
There are steps that can be taken to qualify for accelerated expungement in WV. If you have only one misdemeanor offense, expungement can immediately follow any incarceration and supervision, without any waiting period. Compliance with a substance abuse treatment program that is approved by the West Virginia Department of Health and Human Resources provides eligibility for accelerated expungement.
Additionally, graduates from a job readiness adult training course that is approved by the West Virginia Department of Education may petition for accelerated expungement. In the case of multiple misdemeanors, a waiting period of one year after incarceration and supervision is required before the expungement can be approved.
In cases of non-violent felony convictions, some people are eligible for expungement after a five-year waiting period. No person is eligible for expungement while they have current criminal charges still pending. There are many charges, both misdemeanors and felonies, that can disqualify someone from expungement eligibility. These range from violent offenses to crimes against law enforcement and should be evaluated by an experienced WV expungement attorney.
How To Pursue an Expungement in WV
Once you have contacted a WV expungement attorney and determined your eligibility, there are several steps to have an expungement granted. Your attorney will assist in gathering your legal records and filing the petition for expungement with all required parties.
Your WV expungement attorney will also assist in collecting supporting documents and notifying you of any responsibilities on your part. Your attorney will monitor any objections to your petition, determine if the objections are allowed and valid under WV expungement law, and help you to respond. The court then has 60 days to determine your eligibility.
Restore Your Rights with a WV Expungement Attorney
Pursuing expungement in WV is complicated, but not impossible, and the process is simpler for defendants when they work with an experienced WV expungement attorney like Jason Harwood. Let Harwood Legal, PLLC help to get your life on the right track again. Contact an attorney who understands WV expungement law and can help restore your rights by calling 304-752-5015 or filling out this online contact form.